ATS Scientific Spring Workshops
July 20, 2015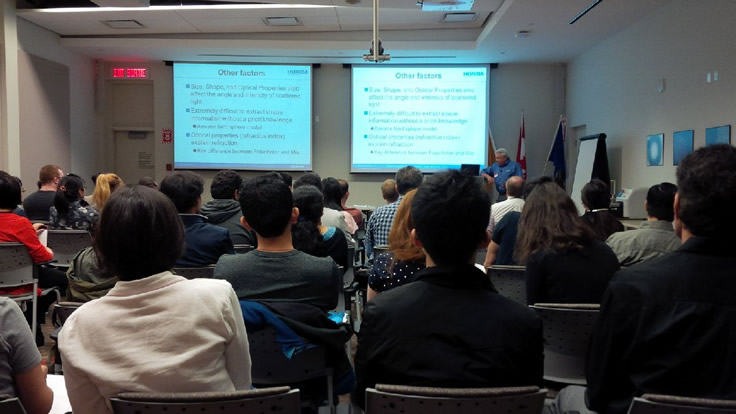 ATS Scientific Inc. is active in helping their wide range of clients by hosting focus groups and Workshops
Recently at the University of Alberta's National Institute for Nanotechnology (NINT) facility, a one day workshop for Particle and Materials Processing Industry Professionals was held and attracted over 60 attendees. Various topics presented included High Pressure Gas Sorption by Dr. Charlie Thibault of Quantrachrome Instruments, Light Scattering techniques presented by Frank Bath of HORIBA Scientific, High Shear Fluid Processing presented by Joseph Emili of ATS Scientific Inc. for Microfluidics Corp., Vapor Sorption (water & organic vapor adsorption and desorption) presented by Dr. Charlie Thibault of Quantachrome Instuments, Digital Imaging contrasting particle shape and size identification presented by Frank Bath, HORIBA Instruments, Electroacoustic Spectroscopy presented by Joseph Emili of ATS Scientific for Dispersion Technology Inc.
Q&A Workshop for Microwave Digestion users to help improve productivity
Two Lunch and Learn Seminars were held at the Ontario Ministry of Environment, Toronto Resources Rd and at Agriculture Canada in Ottawa. Topics presented by Johan Norte of Milestone US included new ways to boost productivity of sample digestions, minimizing sample contamination by using closed vessel microwave digestion and a Single Reaction Chamber microwave digestion system for mixed batches of samples and digestion acids. The events were well attended with 80 professionals from Academia, Private Analytical and Government Testing laboratories.