HORIBA, Ltd. Loyalty Award presented to ATS Scientific Inc.
March 27, 2017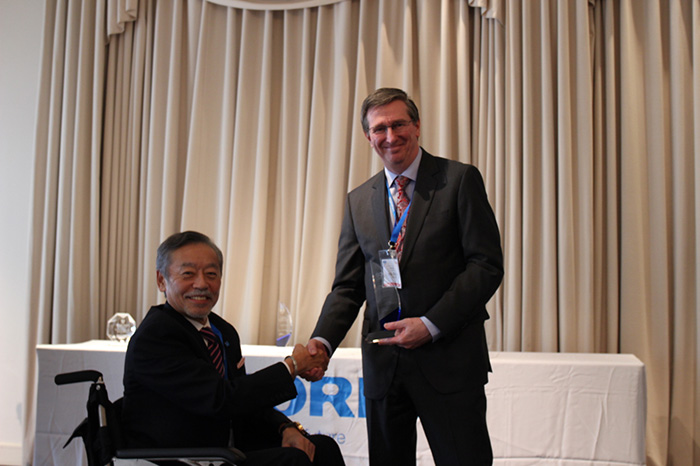 At the HISM (HORIBA International Sales Meeting) held March 13-15, 2017 in Kyoto, Japan, ATS was recognized by HORIBA for their 25 year partnership. Gilles Groulx, V.P. Sales and Marketing attended the meeting on behalf of ATS Scientific and is seen above accepting this distinction from Mr. Atsushi Horiba, Chairman, President and CEO of HORIBA, Ltd. All is well with Mr. Horiba, as he is recovering from a broken ankle!
ATS must also acknowledge the valuable support provided to us in Canada by Dr. Michael C. Pohl of HORIBA Instruments, Inc. and his group in Irvine, California over this entire relationship.
Gilles was also asked to give a presentation as part of the program and he drew several comparisons between the two companies even though they are very different is size. Long term employees and their valued contributions, importance of family and focus on educating clients were outlined as key factors in managing our successful companies.
Both parties look forward to many more years together!