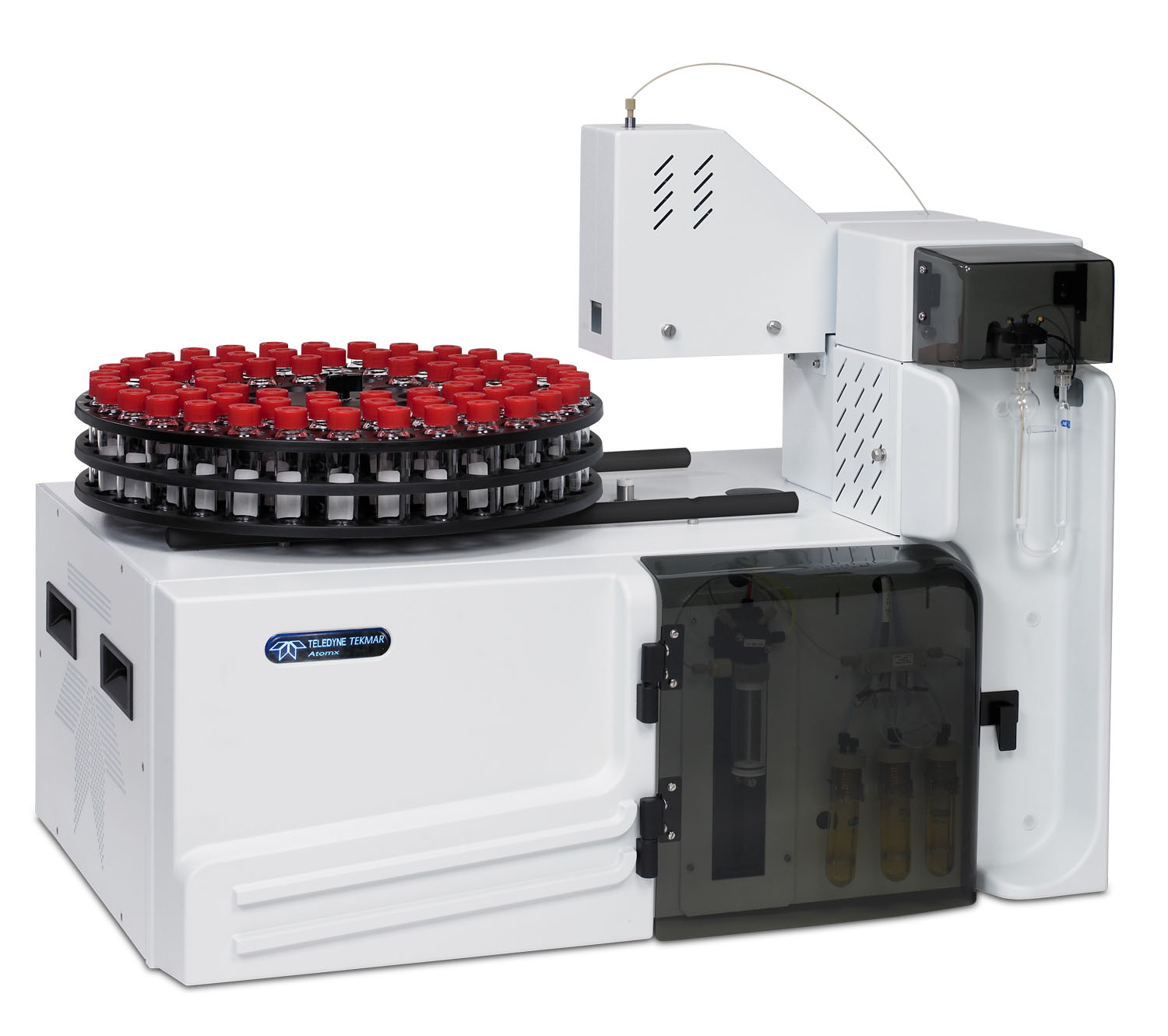 Atomx Multimatrix VOC Sample Prep System
TELEDYNE TEKMAR | Chromatography
The Atomx Automated VOC Sample Preparation system combines an Autosampler and Purge and Trap into a single instrument for the analysis of VOCs in soils and waters. This is the first of its kind and only system that employs a unique methanol extraction automation feature for high level soils in accordance with USEPA Method 5035.

Extractasol clean-up step in the Atomx reduces carryover or cross contamination normally associated with high-level water or soil analysis. Three new independent injection systems for internal standards, surrogates, and matrix spikes provide the ability to select variable volumes without generating waste.

The Atomx features Tekmar's proven carousel drive capable of holding 80 vials for optimal throughput therefore reducing downtime. While priced competitively, this system offers unique features that cannot be found on other sample prep systems on the market today.
Features:
Single platform system autosampler with built-in purge and trap for all water and soil matrices including drinking water and wastewater
Capable of sampling low level and high level soil samples
Only system to automate labor intensive Methanol Extractions
Utilizes proven 80-position carousel design for optimal throughput
Utilizes a digital Mass Flow Controller (MFC) for independent mode flow control
Chiller options available for EPA requirements
Ability to vary sample volume in 1mL aliquots from 1-25mL
Reduce carryover with Extractasol - dedicated methanol port for rinsing needle, sample lines, and glassware
Water reservoir included with standard instrument package
Three - 15mL UV-protected standard spiking vessels prevent possible compound break-down. Capable of varying volume delivery in 1, 2, 5, 10, and 20µL aliquots with zero waste
Shortest soil pathway on the market
Automated system leak check diagnostics
CFR compliance tools available
Small footprint saves bench space