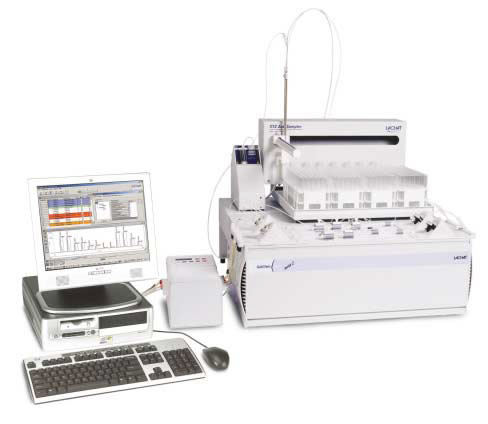 QuikChem with Ion Chromatography Option
Lachat Instruments | Chromatography
Flow Injection Analysis (FIA) and Ion Chromatography (IC) are complementary analytical techniques that are commonly used in the same laboratory. The QuikChem® 8500 Automated Ion Analyzer offers an Ion Chromatography Option to complement its basic FIA capability. By incorporating both technologies into a single instrument, the following benefits are achieved:
Operation of FIA and IC simultaneously and independently on the same instrument platform
Shared use of several peripherals including sampler, dilutor, sampling pump, electronics unit and data station
Uniform operating protocols
Reduced footprint
Unified training, service and support
The QuikChem IC+ Option is available with the original system purchase, integrated at the factory, or as a simple field upgrade to an existing QuikChem 8500. With the availability of FIA and IC in a single instrument, Lachat Instruments offers the most comprehensive ion analysis solutions available today.
More information