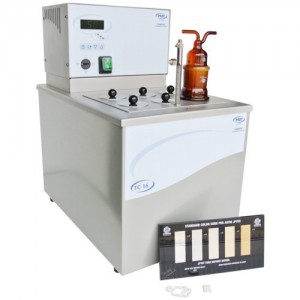 Tamson TC16 for IP227
DC Scientific | Sample Preparation - Inorganic
This test method specifies a method for the determination of the corrosive tendencies towards silver, of aviation turbine fuel. The result is classified as an integer in the range 0 to 4.
TC16 Circulator with temperature range from ambient to 250°C, 230V-50Hz~60Hz, Temperature stability ± 0.02. Bath is conform IP227 and equipped with a cover with six holes for six test stations. The bath offers place for six test tubes.
The bath conforms to CE regulation.
More information