News
February 20, 2020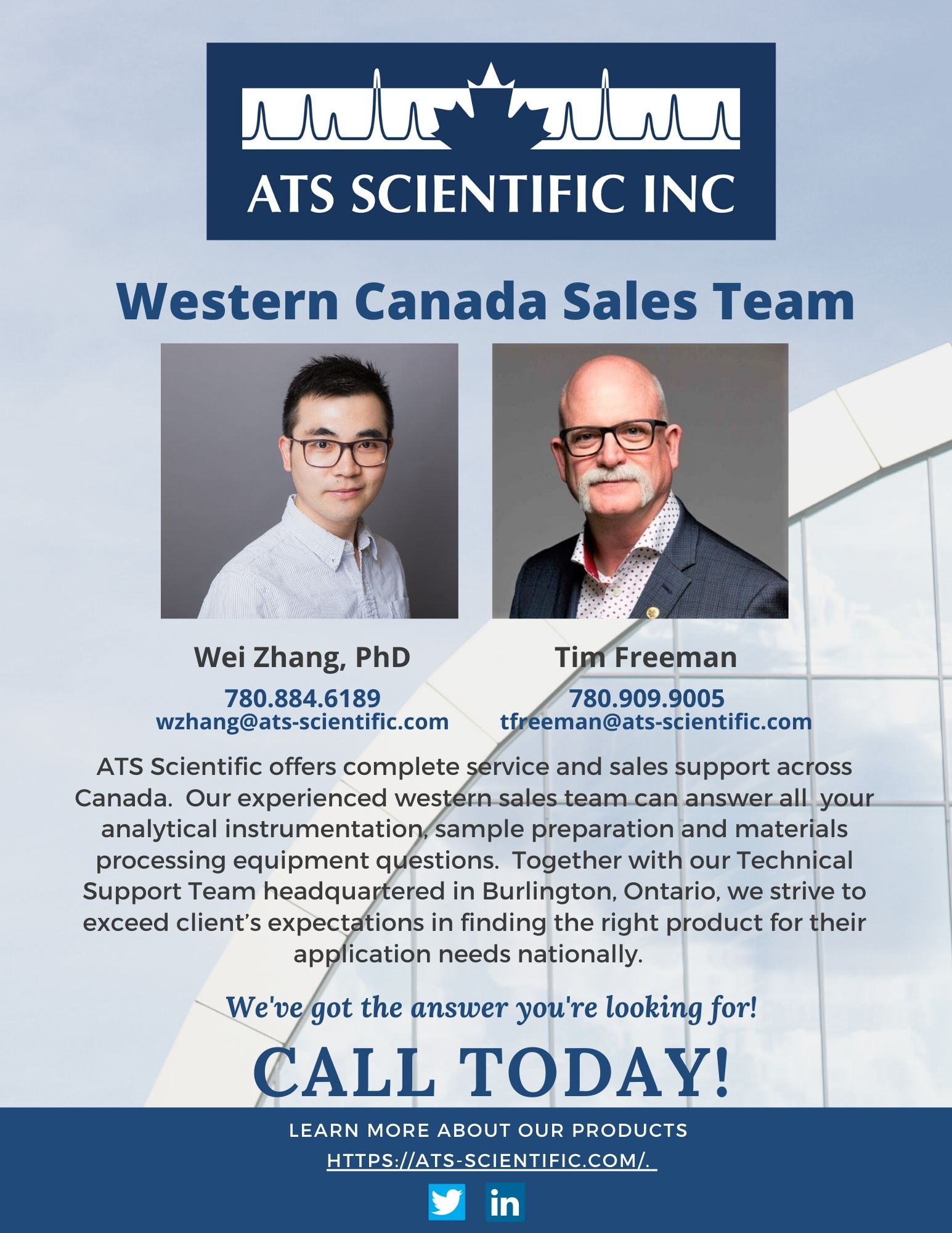 February 13, 2020

February 13th, 2020, Burlington, Ontario, Canada -- ATS Scientific Inc. is proud to announce their partnership as Canadian distributor and service provider for VUV Analytics, Inc. based in Cedar Park, Texas, USA.
VUV Analytics manufactures universal vacuum ultraviolet (VUV) spectroscopic detectors that provide a new dimension of chemical analysis accuracy. This unique technology is currently revolutionizing the oil and gas industry – specifically for fuels refining and petrochemical analysis. VUV Analytics recently launched the VUV Analyzer™ Platform for Fuels and associated applications used to analyze and certify a wide variety of fuels products including finished gasoline and jet fuel. This same platform also runs their Verified Hydrocarbon Analysis™ (VHA) application – a revolutionary approach to today's traditional Detailed Hydrocarbon Analysis (DHA). VHA provide more accuracy thanks to spectral validation, is more that 60% faster, and significantly easier to use ease-of-use compared to traditional DHA.
"We have been actively following VUV Analytics since they first commercialized their revolutionary technology and this is a perfect timing to pair with them to actively promote their products to our current and future customers," says Gilles Groulx, VP Sales & Marketing at ATS Scientific, "we are well positioned for success, and look forward to the short term existing opportunities in the fuels and petrochemical sectors and in promoting to other markets that their technology benefits." ATS Scientific distributes products for over 15 international analytical manufacturers and sells into a multitude of markets and applications.
"We are excited for the partnership with ATS Scientific to begin," stated Ray Himmel, Senior Vice President of Sales, VUV Analytics, "ATS Scientific has over 30 years experience in the Canadian analytical space and their reach within our target the markets will allow them to hit the ground running with our products." VUV Analytics has over 40 global distributors and over 35 Fortune 500 companies utilize VUV technology.
About VUV Analytics:
VUV Analytics manufactures universal vacuum ultraviolet (VUV) spectroscopic detectors that provide a new dimension of chemical analysis accuracy. VUV light crates unique spectral signatures in the gas phase that result in unambiguous compound identification and quantitative analysis across a wide spectrum of complex applications. Unlike legacy GC detectors, VUV detection delivers scalable data analysis automation with reduced analytical error and higher analytical throughput. Learn more about their products at https://vuvanalytics.com.
About ATS Scientific:
ATS Scientific Inc., based in Burlington, Ontario is a well established Canadian scientific instrument focused distributor. They recently celebrated their 30th year in business and have experienced unprecedented growth over the last couple years. Additional staff have been hired and they have recently opened Technology Centre at their head office, which includes a state-of-the-art demonstration/applications laboratory. Learn more at https://ats-scientific.com/.
September 6, 2019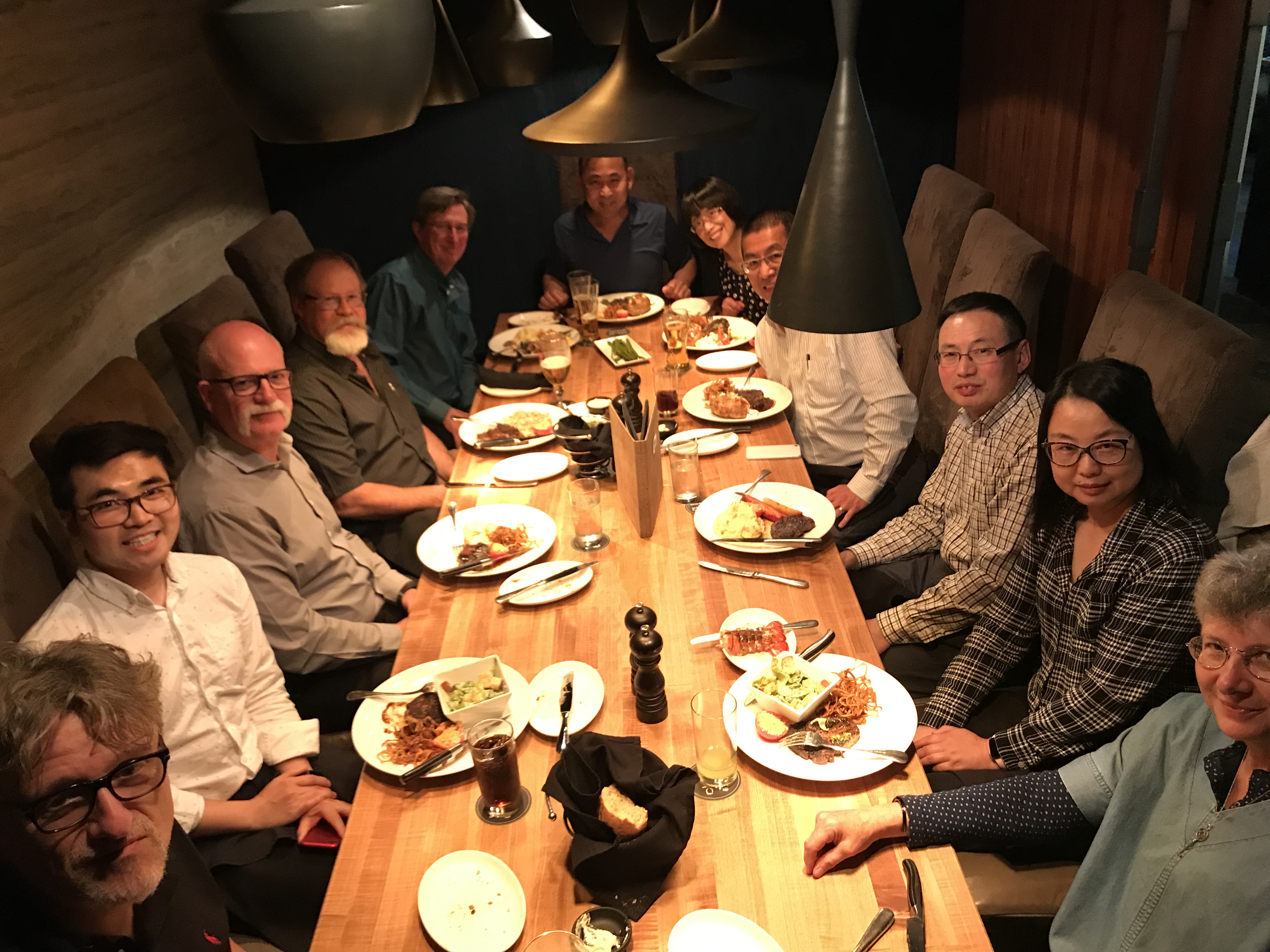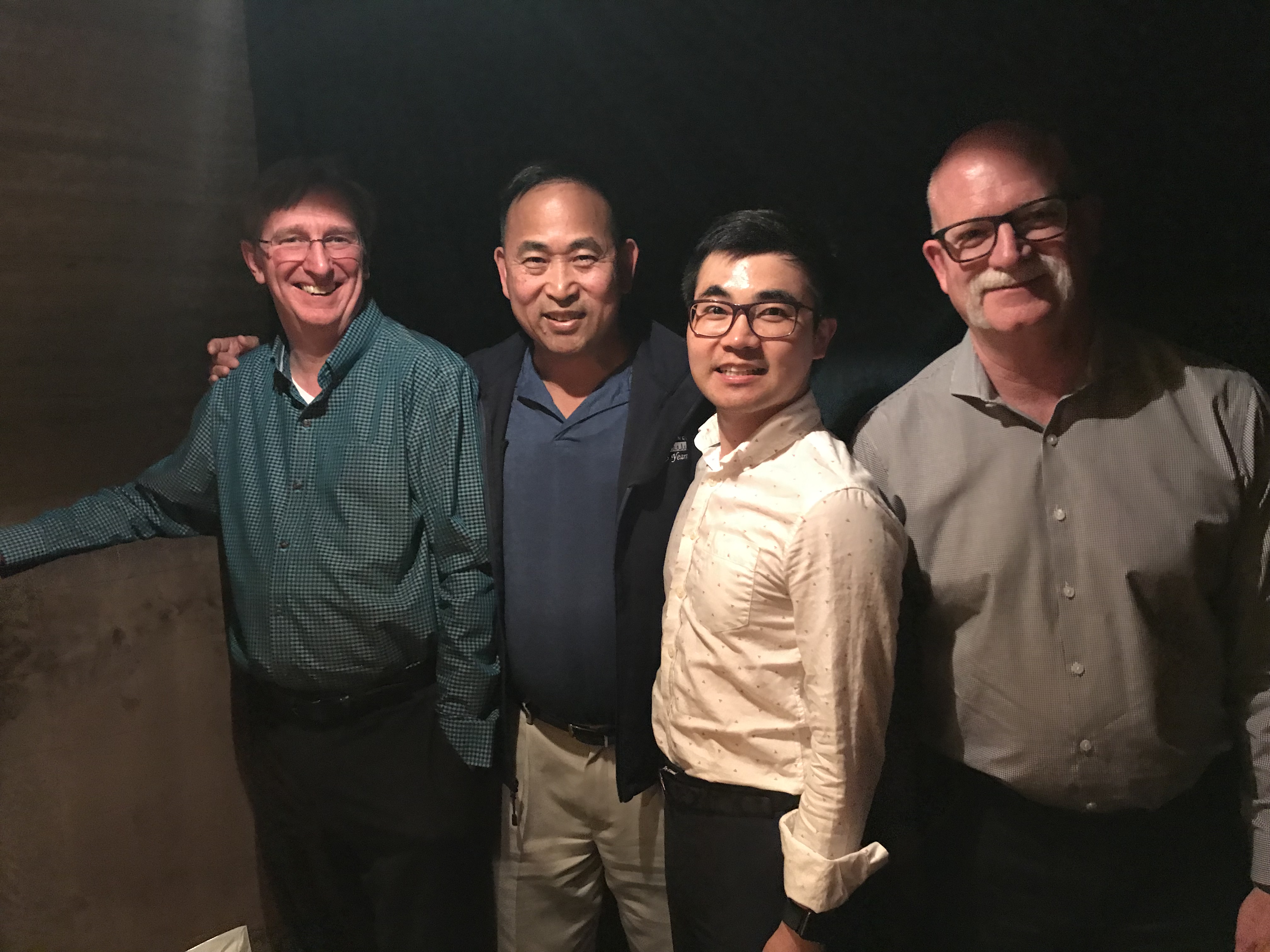 The end of August represents the end of an era at ATS Scientific.  After 30 years with ATS as part of a 43 year career in our industry and thousands of miles of travel, Mandy Wong is hanging up his wings (at least for business travel). Pictured here was a recent dinner in his honour in Edmonton with some clients and fellow staff. ATS staff (left to right) are Gilles Groulx, Mandy Wong, Wei Zhang and Tim Freeman. We are very grateful for Mandy's efforts over his long career and wish him and family health and happiness!
June 18, 2019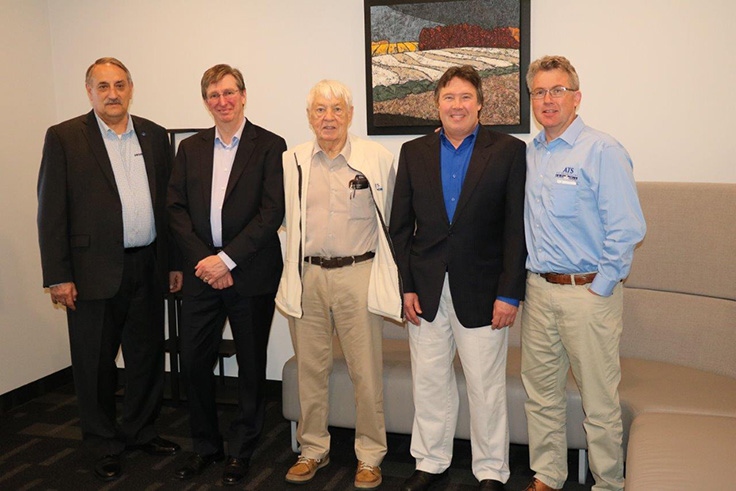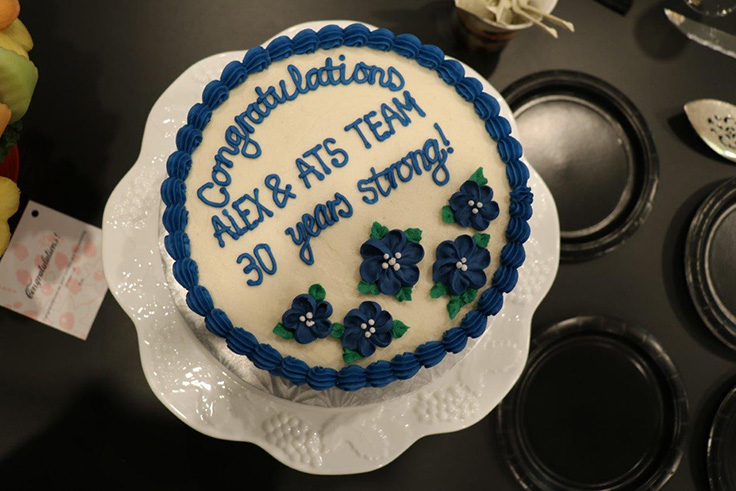 ATS Scientific is proud to celebrate our 30th year in the Canadian Laboratory industry! We recently hosted an open house with some of our key suppliers in attendance, introducing our brand new Technology Centre. Shown above are Mike Pohl and Keith Swain of HORIBA Scientific, our longest-term supplier. Our state-of-the-art laboratory houses an expanded selection of demonstration instruments. We welcome customers to set up a demo with one of our product specialists. Bring your sample to us so that we can demonstrate proof of concept for your application.
March 6, 2019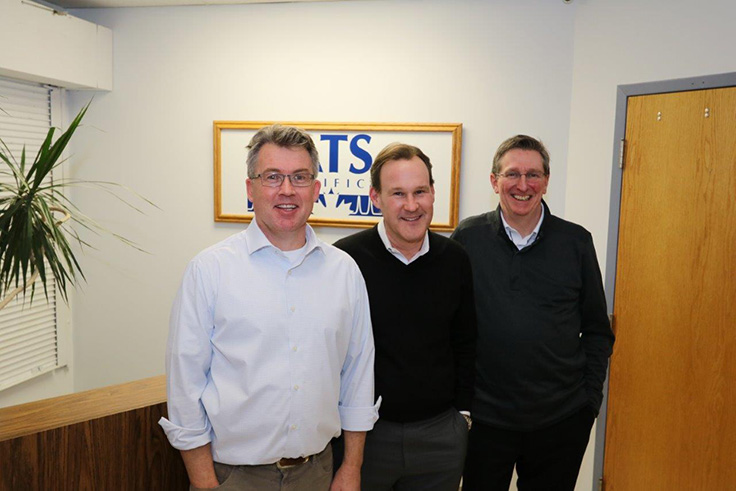 ATS Scientific Inc. is proud to announce their appointment as exclusive Canadian distributor and service provider for Micromeritics Instruments' non particle size products.
Micromeritics Instruments Corporation is a global provider of solutions for material characterization with best-in-class instrumentation and application expertise in five core areas: density; surface area and porosity; particle size and shape; powder characterization; and catalyst characterization and process development. Founded in 1962, the company has headquarters in Norcross, Georgia, USA and more than 300 employees worldwide.
Micromeritics serves industries from oil processing to pharmaceuticals and works at the forefront of characterization technology for next generation materials such as metal-organic-frameworks and nanocatalysts. Engineering optimal solutions for every user is a defining company characteristic.
ATS Scientific Inc. is excited to be working together with Micromeritics to provide you, our customers, with provide quality instruments and help you solve your problems.