News
August 20, 2018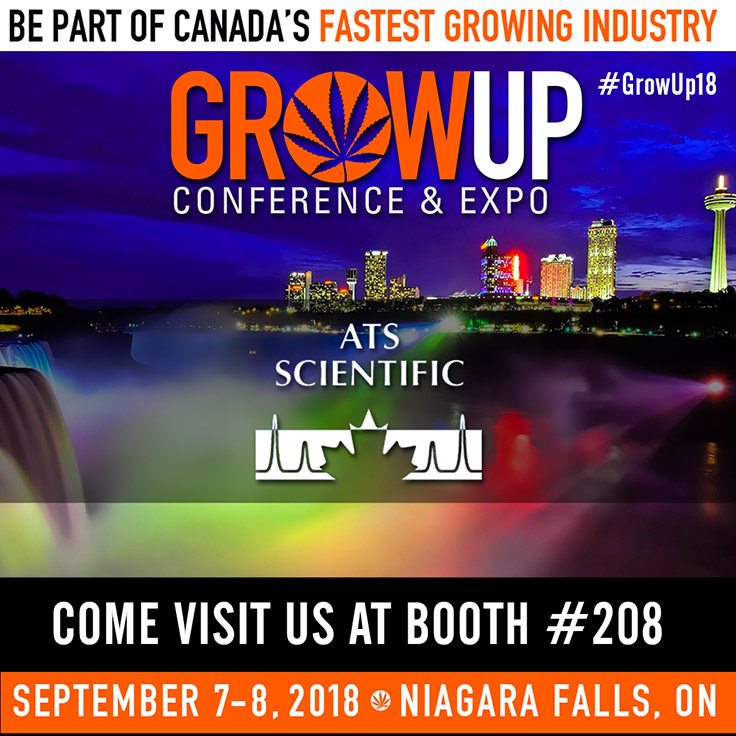 August 20, 2018
The International AOAC Annual Meeting and Exposition is in Toronto this year, and we'll be there!
Come see us at the Sheraton Centre downtown August 26-28th, booth #340.
May 14, 2018
Please join us at the 2018 O'Cannabiz Conference and Expo, June 7-9 at the International Centre in Toronto.
Visit us at Booth #120 to see our products that can help streamline your sample prep and improve your sample bioavailability.
For more details and registration, see ocannabiz.com.
November 9, 2017
ATS Scientific Inc. is proud to announce their appointment as exclusive Canadian distributor and service provider for Teledyne Tekmar.
Teledyne Tekmar is a leader in the design and manufacturing of analytical instrumentation for the laboratory providing productivity-enhancing instrumentation and solutions to a number of industries.
Their world-renowned product lines include Volatile Organic Compound (VOC) systems for Gas Chromatography (GC) Sample Introduction, High-Throughput Purge and Trap sample concentration, Static and Dynamic Headspace analysis, and Sample Automation. The Total Organic Carbon (TOC) and Total Nitrogen (TN) Analyzers provides unparalleled accuracy, precision, throughput and robustness for water samples. The automated QuEChERS sample preparation workstation handles Semi-Volatile Organic Compounds (SVOC) samples from homogenate to extract.
Whether your industry is environmental, food and beverage, forensics, petrochemical, pharmaceutical or plastics and polymers, Tekmar has a solution for you. The teams of experts at Teledyne Tekmar and ATS Scientific Inc. are working hard to provide you with the knowledge you need to be on top of your industry.
September 12, 2017
Please join us at the CLSA Fall 2017 Lab Products Expo Tuesday September 19, 2017 at the MaRS Centre in Toronto. Dr. Jan "Kuba" Tatarkiewiz from Manta Instruments and Joe Emili from ATS Scientific will be presenting:
"Counting and sizing polydispersed proteins is possible with ViewSizer® and gives better results than with DLS"
at 11:00 am in Auditorium C. If you preregister online you will earn one ballot towards an exciting door prize!