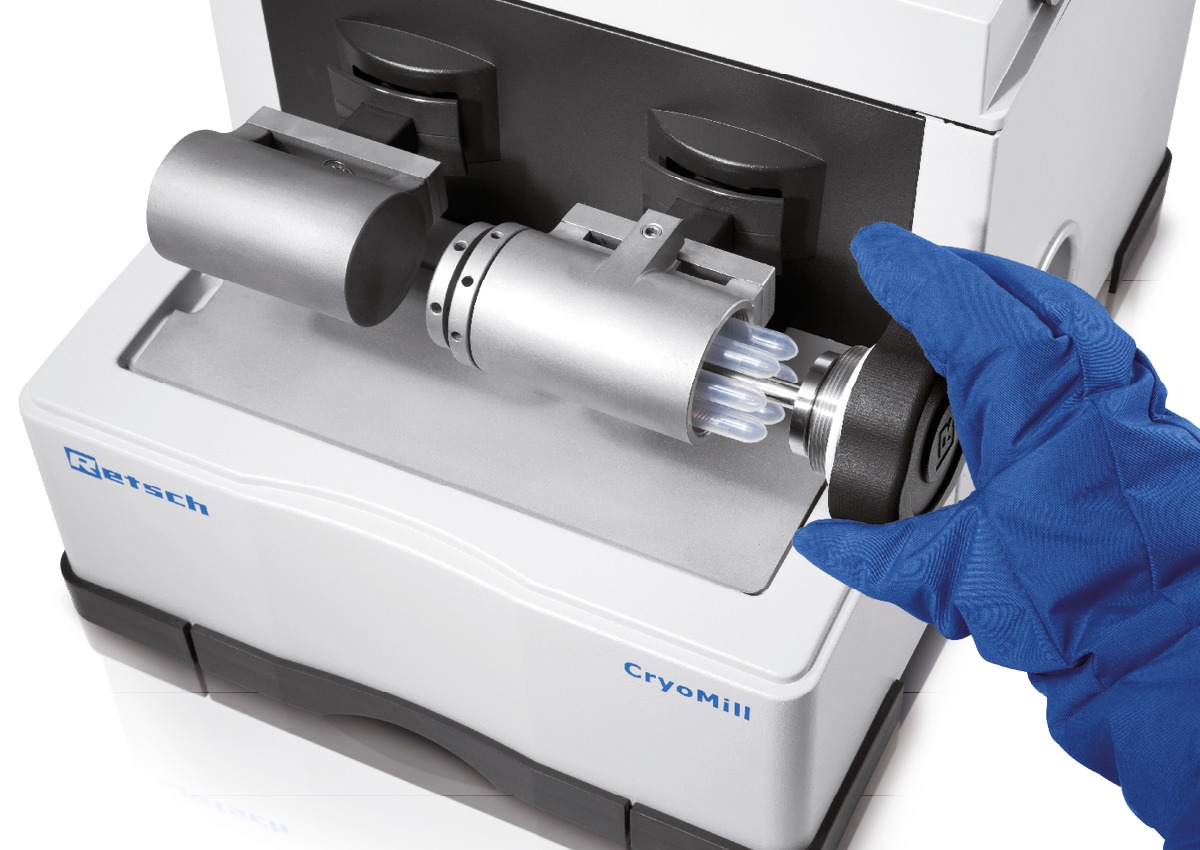 Cryogenic Mill - Cryomill
Retsch | Sample Preparation - Inorganic, Sample Preparation - Organic, Cannabis Testing

The CryoMill is tailored for cryogenic grinding. The grinding jar is continually cooled with liquid nitrogen from the integrated cooling system before and during the grinding process.
Thus the sample is embrittled and volatile components are preserved. The liquid nitrogen circulates through the system and is continually replenished from an Autofill system in the exact amount which is required to keep the temperature at -196 °C.
Powerful impact ball milling results in a perfect grinding efficiency. The Autofill system avoids direct contact with LN2 and makes the operation very safe. Its versatility (cryogenic, wet and dry grinding at room temperature) makes the CryoMill the ideal grinder for quantities up to 20 ml.
Key Features and Specifications
Powerful cryogenic grinding by impact and friction, up to 30 Hz
3 different grinding modes (cryogenic, dry or wet at ambient temperature)
Closed LN2-system (autofill) for enhanced safety, avoids any contact of the user with LN2
Screw-top grinding jars for convenient, leak-proof operation
Wide range of accessories including various LN2 feeding systems, jar and ball sizes, adapter racks, materials
Low LN2-consumption
Clearly structured user interface, memory for 9 SOPs
Programmable cooling and grinding cycles (10 s to 99 min)
More Information