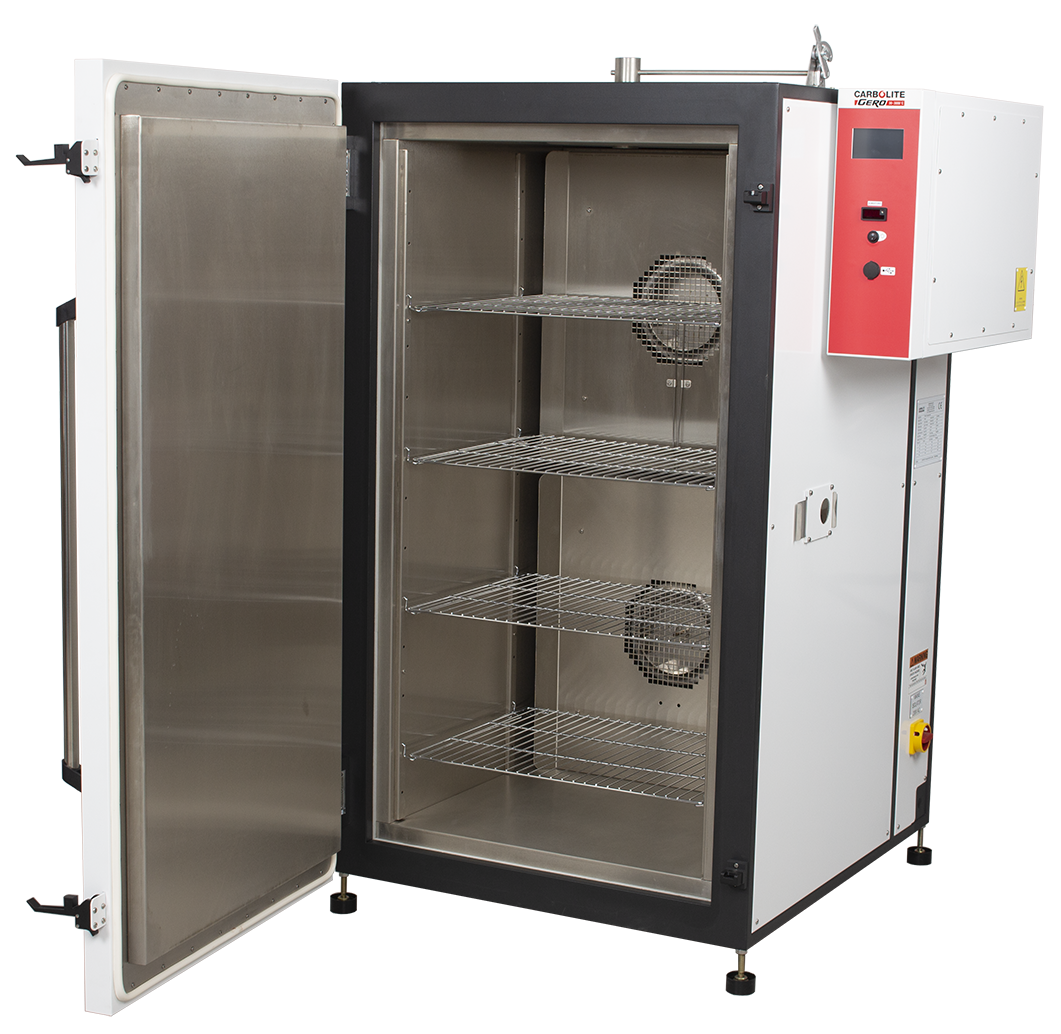 DECARBOXYLATION OVEN – PF460
The PF460 has been specially designed for the drying and decarboxylation of cannabis for the pharmaceutical industry and is capable of operating up to 200°C. This range allows the customer to switch between optimum temperatures for both drying and decarboxylation processes.
The oven features two large air recirculation fans that help to both maintain temperature uniformity and extract moisture from inside the chamber; manual air inlet and outlet dampers to enable the customer to adjust the amount as air flow as required. Although fitted with four grilled shelves, there is provision for up to 13 shelves to be fitted, enabling the customer to maximise throughput and take full advantage of the ovens 460 litre capacity.
STANDARD FEATURES:
200°C maximum operating temperatures
460 litre chamber volumes
Equipped with the 3016 digital PID temperature controller
3300 over-temperature protection with independent thermocouple and safety contactor
Fan convection for rapid heating and recovery, and excellent uniformity
Chemically resistant stainless steel liner
Four nickel-chrome plated wire shelves
Lever latch door and airtight silicone seal
13 available shelf positions, spaced 100mm apart
Air inlet and exhaust outlet easily accessible adjustable dampers
Sealed seams and semi gas tight for drying applications
Adjustable feet
Electrical Isolator
Ethernet Communications
Compliant with CSA / UL accreditation, and safety standards BS EN UL IEC 61010-1-010 :2010+A1:2019,
and BS EN UL IEC 61010-2-010:2020