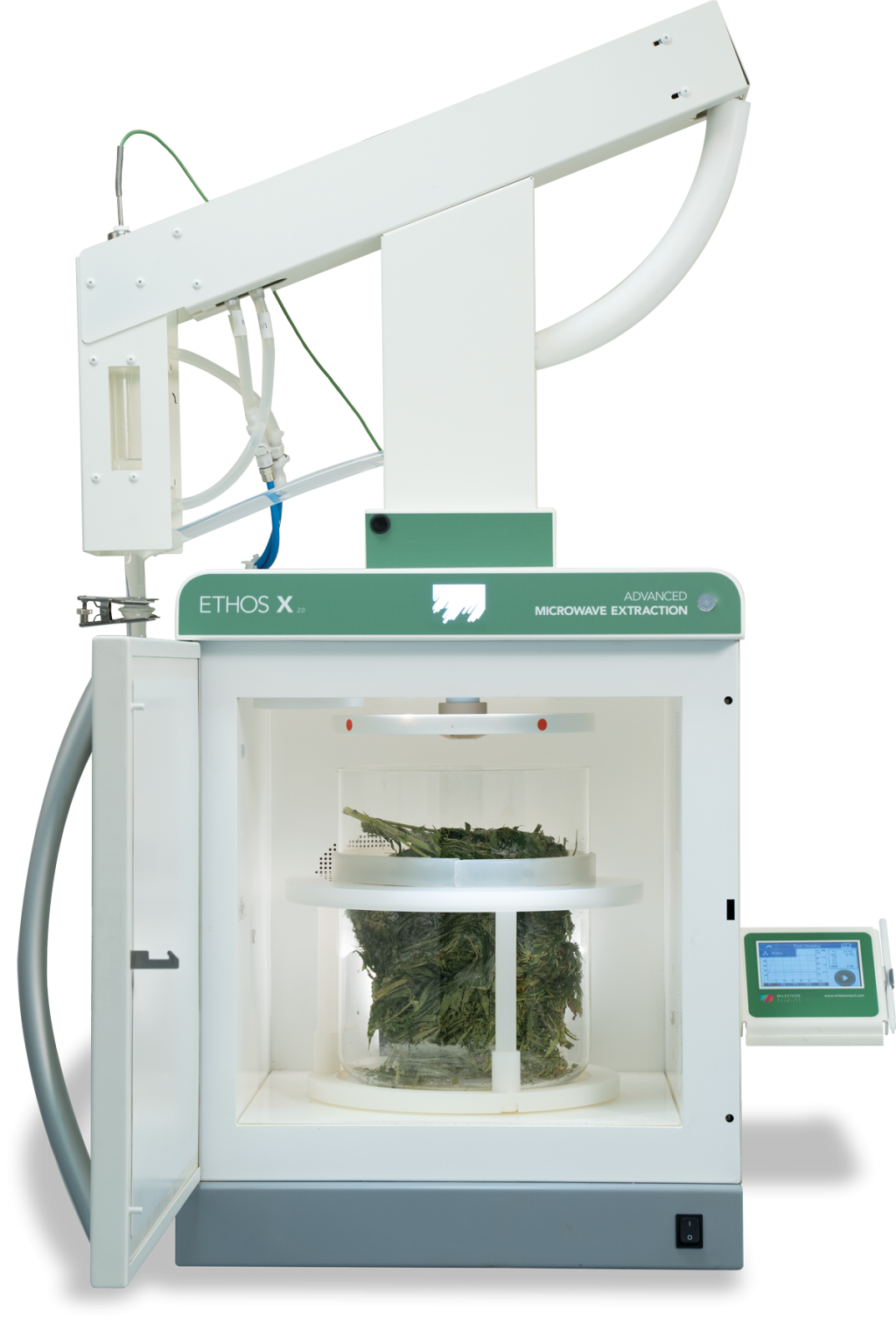 Ethos XL - Superior Live Terpene Extraction
Milestone Inc | Sample Preparation - Inorganic, Cannabis Testing
Superior Live Terpene Extraction

Milestone's ETHOS XL microwave extraction solutions enable you to efficiently extract live terpenes, free from the limitations of more traditional approaches.

The new ETHOS XL from Milestone is designed to drive profitability for high-volume cannabis and hemp processors.

The ETHOS XL can quickly extract live terpenes from 10kg of plant material every run, without impacting the subsequent cannabinoid extraction.

The best part, the system's unique heating design optimizes the live terpene extraction step, enabling you to improve the value of your products and streamline your process, without the use of solvents.
Benefits

NATURAL AND FULL FLAVOR PROFILES.
HIGH TERPENE YIELD EXTRACTIONS.
ZERO PURIFICATION
SOLVENT-FREE EXTRACTIONS
HIGH PROFITABILITY
Technology Report - Terpene Extraction➤