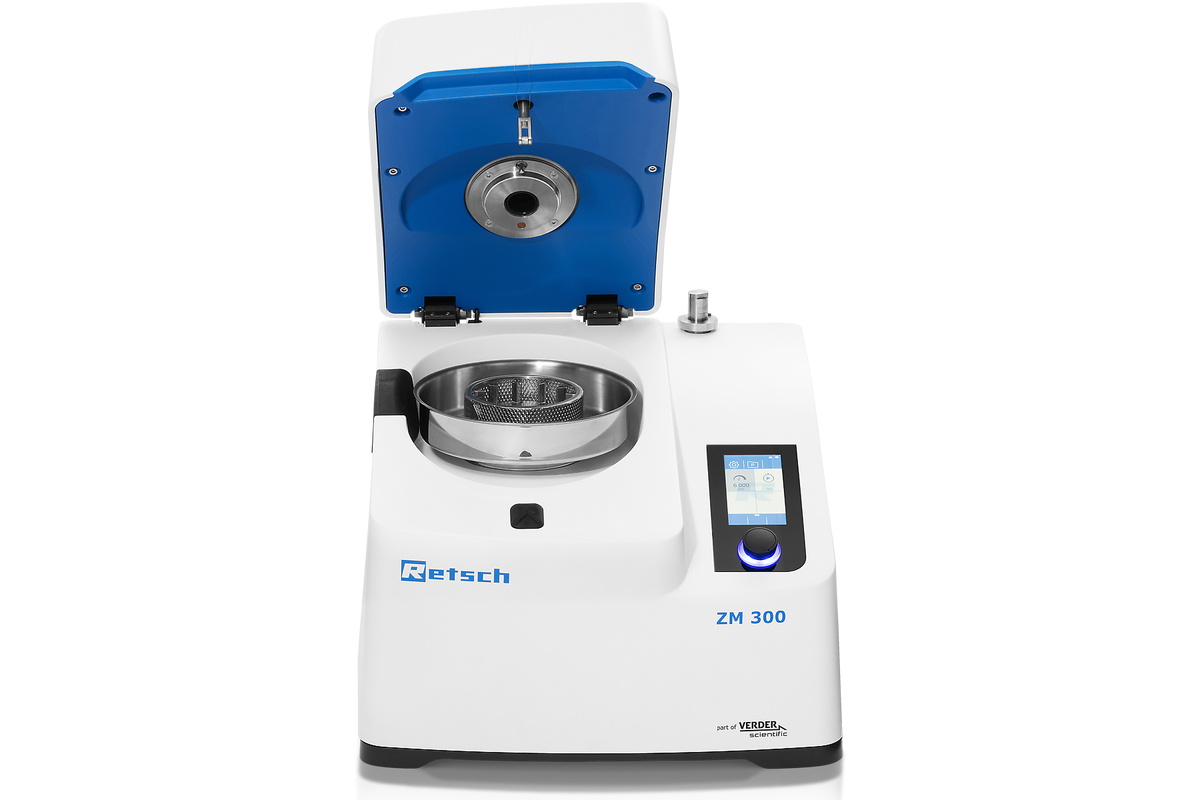 Ultra Centrifugal Mill ZM 300
Retsch | Sample Preparation - Inorganic, Cannabis Testing
The latest model ZM 300 comprises the essence of German engineering expertise combined with high-quality materials and latest software technology. The powerful Ultra Centrifugal Mill ZM 300 provides maximum grinding performance combined with ease of use. The variable speed from 6,000 to 23,000 rpm allows for gentle, neutral-to-analysis sample preparation in a very short time.

Thanks to an integrated temperature monitoring system, reproducibility is guaranteed even for long grinding processes or pulverization of large sample volumes.

The wide selection of rotors, ring sieves and cassettes makes the ZM 300 a true allrounder which meets the requirements of a great variety of size reduction tasks.
Benefits
Variable speed from 6,000 to 23,000 rpm

Up to 20 % finer particles than with ZM 200

Sample throughput increased up to 15 %

Temperature monitoring

Neutral-to-analysis sample preparation

Optional volume cassette for batch sizes up to 600 ml
ZM 300 - Assembly
More Information
Contact Ryan Stroud, Retsch Product Specialist rstroud@ATS-Scientific.com