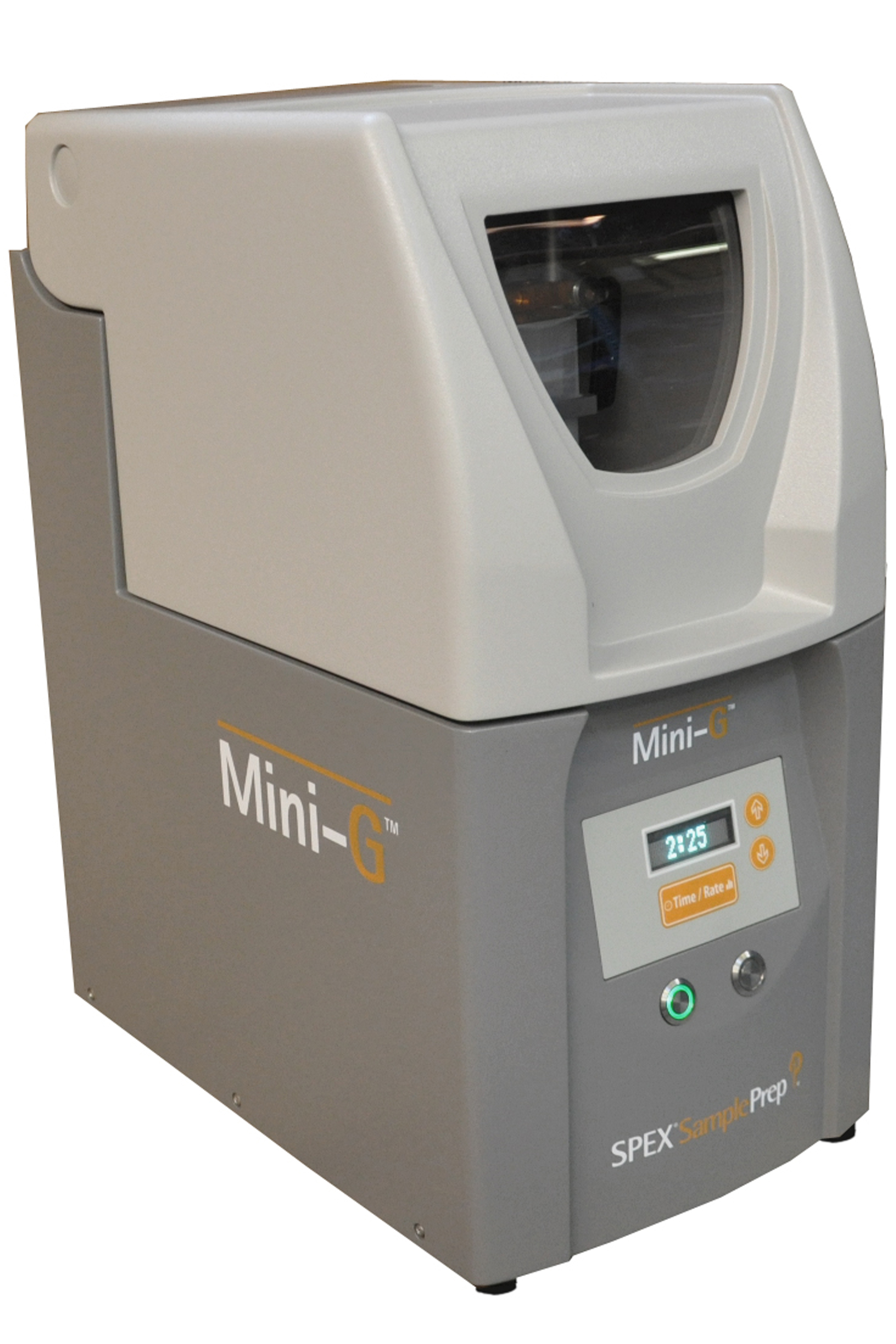 Spex SamplePrep 1600 MiniG, Tissue Homogenizer
SPEX SamplePrep | Cannabis Testing
The SpexSample prep 1600 MiniG™ is the ideal solution for labs that want a compact yet powerful tissue homogenizer. This mechanical disruptor is designed to effectively disrupt cellular materials by oscillating one or two deep-well titer plates vertically. Clamp typically holds up to two titer plates or 48 x 2 mL vials or 48 x 5 mL vials.
Applications include: Tissue Homogenization, DNA/RNA Research and extraction, Cell Lysis, Pesticide Residue Extraction, Protein Extraction, Biofuel research and QuEChERS.
Typical samples include: Animal tissue, Plant Tissue, Cell cultures, Fruit, Cannabis, Seeds, Yeast and Bacteria.
Key features and specifications
Voltage: 115V / 60Hz or 230V / 50Hz
CE Approved: YES
Dimensions: 21.5 in. (54.6 cm) high x 11.25 in. (28.6 cm) wide x 17.0 in. (43.2 cm) deep.
Weight: 40lbs. (18 kg)
Motor: 1/7 HP
Power Cord: 3-prong grounded plug-115V / 60Hz.2-prong european cord for 230V / 50Hz.
Clamp Movement: 1.25 in. (3.2 cm) vertical
Clamp Speed: Adjustable from 500 to 1500 strokes/minut
More information