Training
ATS Scientific Inc offers a wide range of analytical instrumentation and technologies. As part of our on-going commitment to our customers, we offer the following post installation services.
Onsite training at your facility
Our product managers and technical service staff can offer training courses at your facility for our complete product line. Training courses are customized to suit your needs, choose from half day or complete day training courses to train your staff on advanced instrument operation and applications.
Training at ATS Scientific corporate headquarters
Our technical staff offer training courses in our Burlington, Ontario head office. Theoretical and application training is offered in our state of the art training room, along with hands on instrumentation training in our demonstration lab.
Webinars
ATS Scientific Inc and our instrument manufacturers offer webinars on an on-going basis, please contact our technical department to learn about upcoming webinars. Training videos are also readily available for many of our products.
Workshops
To keep our valued clients updated with product innovations and new applications available for our broad range of instruments, we offer complimentary on-site Lunch and Learn sessions. Alternately, we welcome your ideas on topics that would be of interest and can offer customized workshops or webinars on sample preparation or on analytical challenges you may have. Please contact us with your suggestions.
Click here to contact our technical department
October 20, 2023
With the high interest in this ATS Scientific Inc. in partnership with Microtrac MRB - Particle Characterization's #workshop in Western Canada, we have taken the show on the road to the University of Guelph, Friday October 20. To register, contact Geoff Williams gwilliams@ats-scientific.com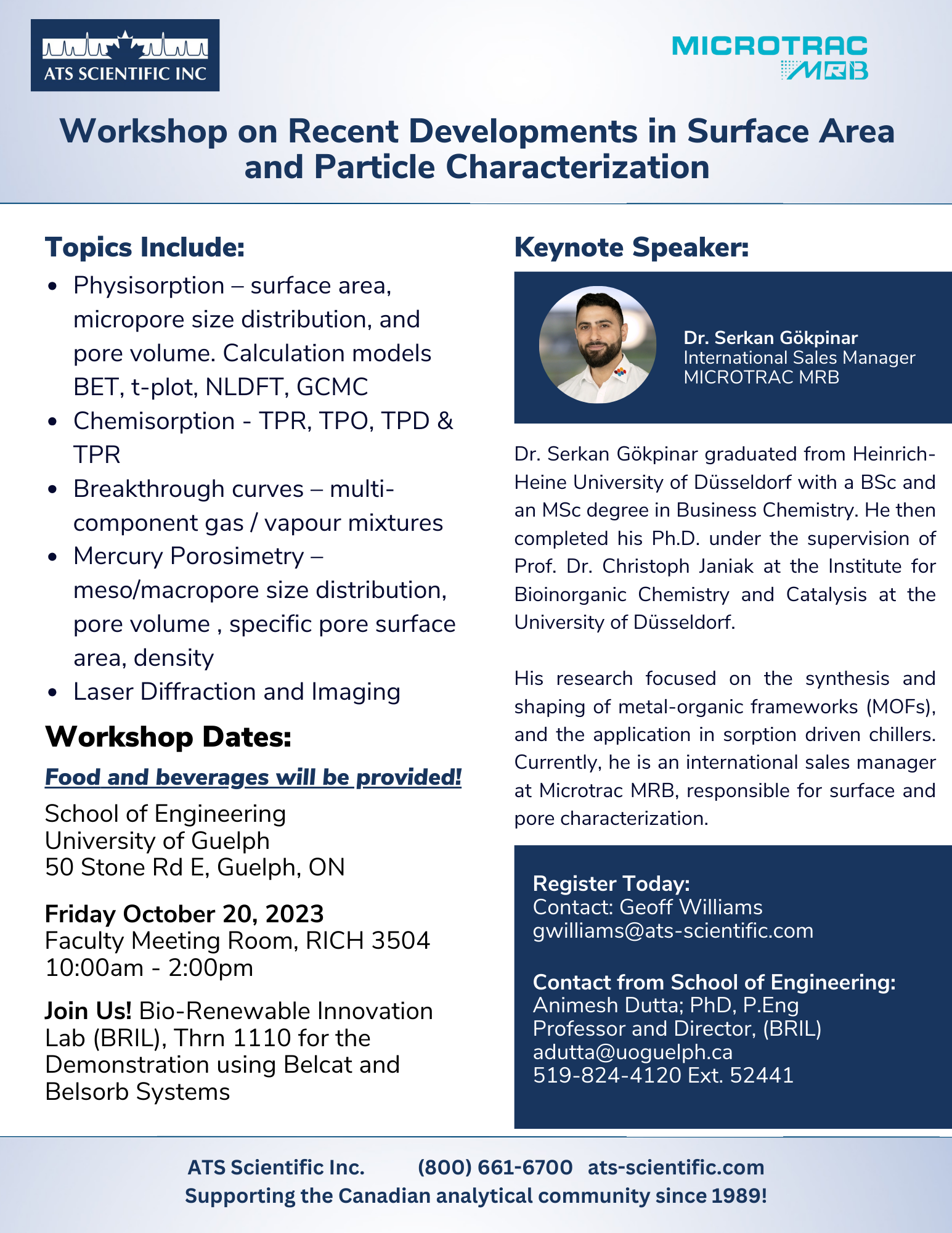 October 16, 2023
Simon Fraser University | University of Britsh Columbia | University of Calgary
Contact Rob Michie: rmichie@ats-scientific to register and join the workshop!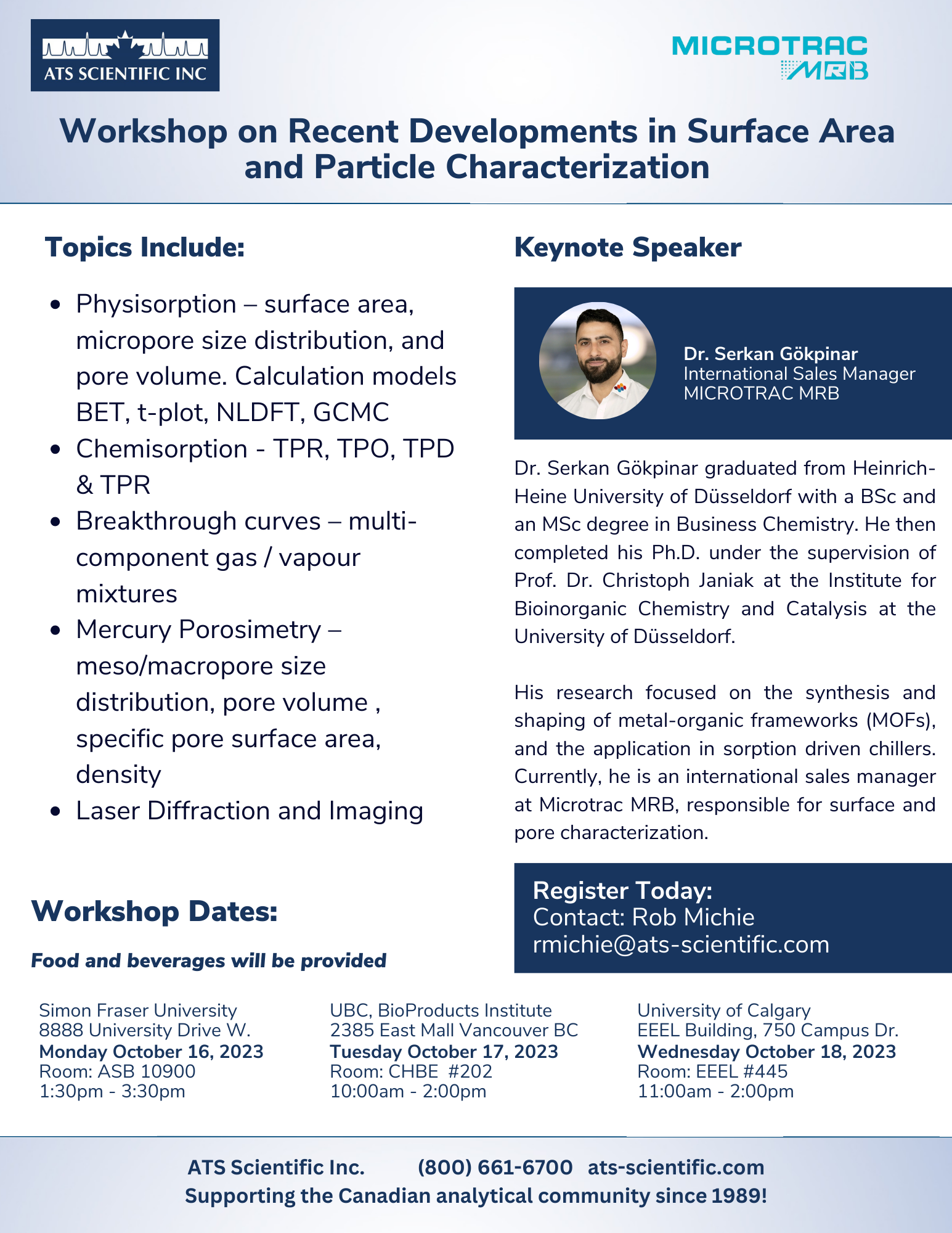 October 12, 2023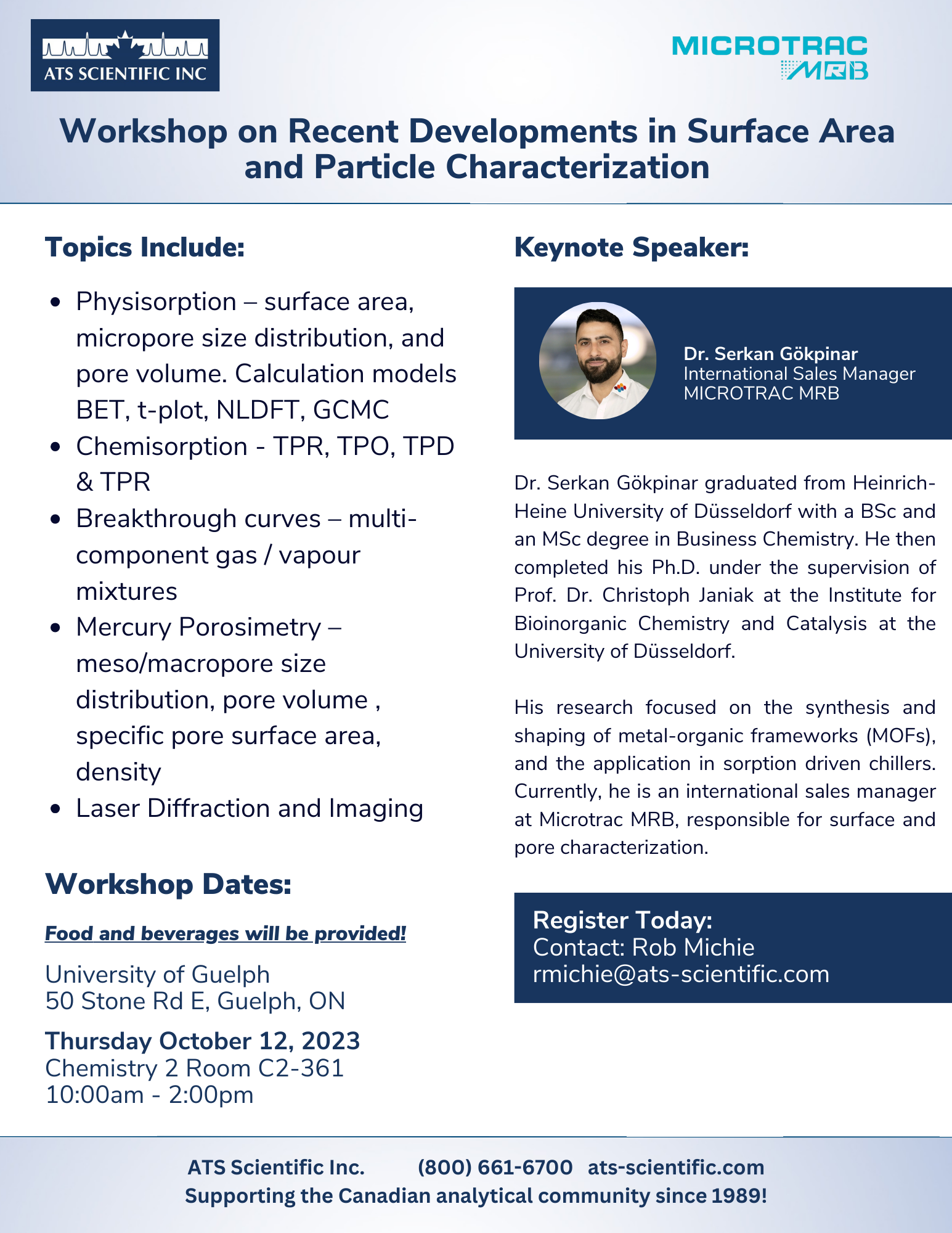 October 12, 2023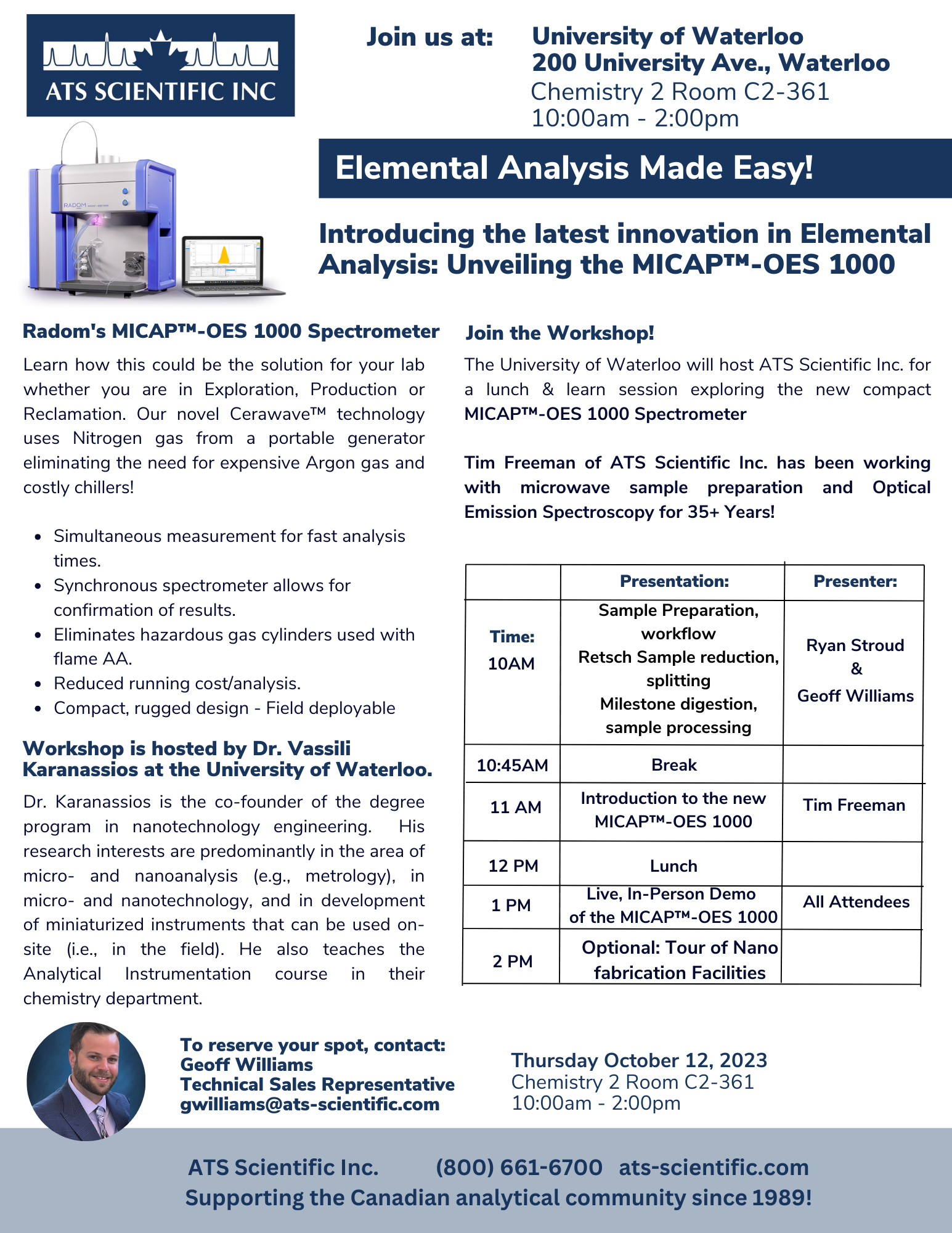 October 10, 2023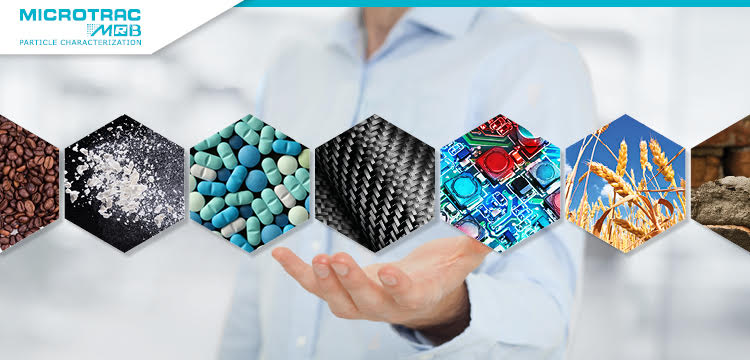 Conamix is a team of work-hardened battery experts turning sulfur cathodes, from the out of reach holy-grail of lithium-ion cathodes, into a global product with the energy, power and cycle life demanded by the EV revolution. Microtrac MRB is excited to partner with Conamix by hosting a free webinar on Lithium-Sulfur Battery Electrodes.
In this free webinar "Mercury Porosimetry for Lithium-Sulfur Battery Electrodes" Taylor Moon will being discussing how mercury porosimetry and pycnometry have fit into Conamix, Inc's work with lithium-sulfur batteries. Real data will be presented within the context of engineering a sulfur cathode, including the feedback loop between characterization and cathode production methods such as calandering. The results will also be related to other measurements of the cathodes and cell test data. The webinar will end with some special consideration for battery materials.

This live webinar will be on:
Tuesday, October 10th 11:00am- 11:45am
Can't make the webinar? Register and receive a downloadable video the next day!