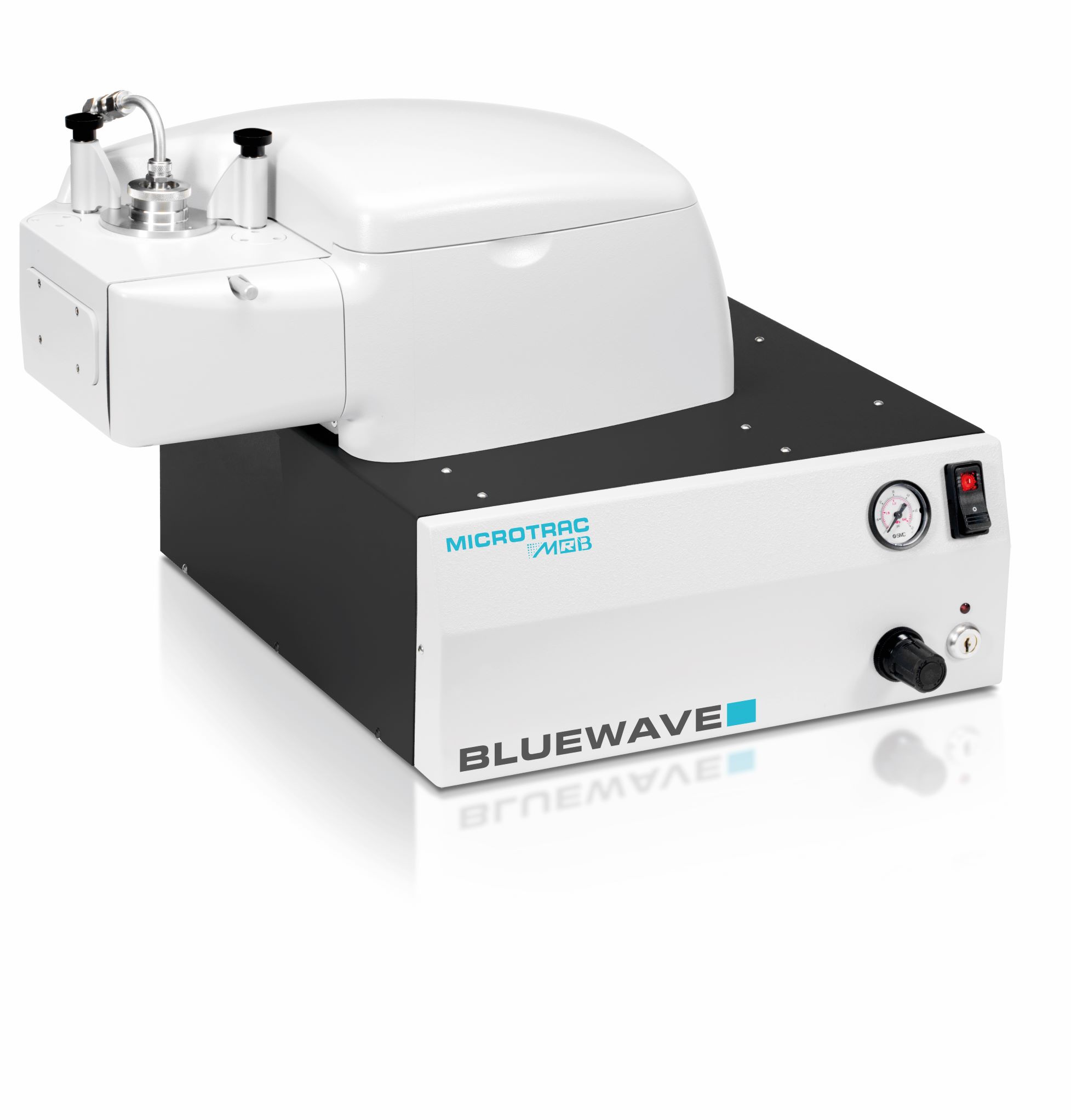 Bluewave Particle Size Analyzer
Microtrac | Particle Size Analysis
Microtrac MRB's Bluewave provides accurate, reliable, and repeatable particle size analysis for a diverse range of applications by utilizing the proven theory of Mie compensation for spherical particles and the proprietary principle of Modified Mie calculations for non-spherical particles.

The Bluewave is optimized for materials below 1 micron delivering unsurpassed resolution. The Bluewave measures particle size from 0.01 to 2800 microns.

Microtrac MRB has a tradition of delivering innovative solutions in particle size analysis through light scattering technology. The Bluewave laser diffraction analyzer is a continuation of that tradition. Utilizing the patented tri-laser technology, the Bluewave provides accurate, reliable and repeatable particle size information for applications ranging from research and development to production, process, and quality control. The Bluewave complies with or exceeds ISO 13320-1 particle size analysis – light diffraction methods.
FEATURES
Tri–laser, blue / red, multi-detector, multi-angle optical system
True blue lasers (not LEDs)
Algorithms that utilize Mie compensation and Modified Mie calculations for spherical and non-spherical materials
Measurement capability from 0.01 to 2800 microns
Wet and dry measurements
Enclosed optical path ensures complete protection of the optical components leading to little or no operator intervention
PRODUCT ADVANTAGES
Utilizing blue lasers, the resolution of the low-end measurements increases to dramatically improve the accuracy of measurements below one micron
Proprietary Modified Mie calculations allow users to accurately measure non-spherical particles that other particle analyzers struggle to accurately characterize
Seamless transition from wet to dry measurement reduces down-time
Fixed detectors provide rugged durability and assure proper positioning
Small bench footprint reduces demand on valuable laboratory space