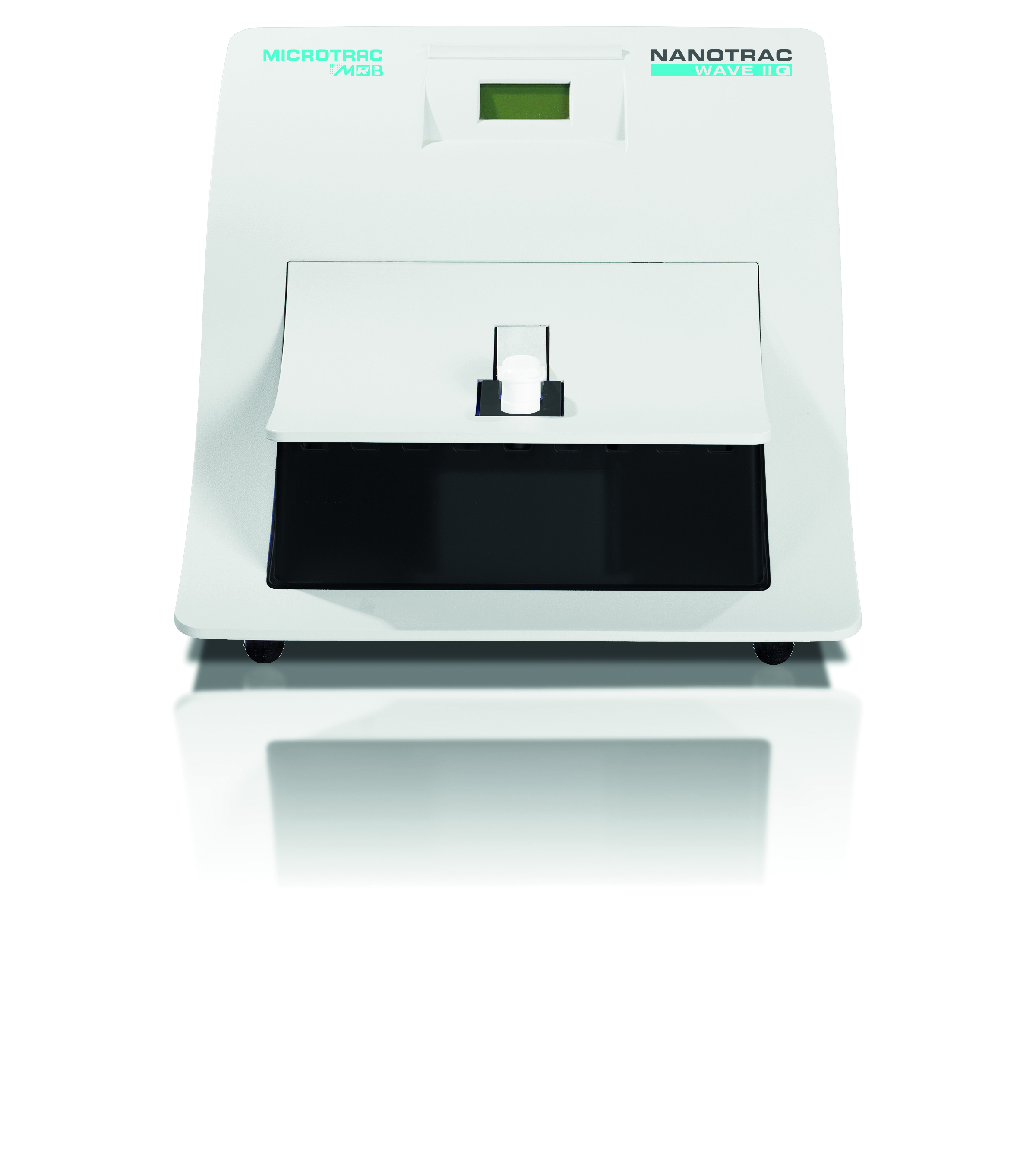 Nanotrac Wave II Q Nanoparticle Size Analyzer
Microtrac MRB | Particle Size Analysis, Cannabis Testing

Using Reference Beating, an enhancement to traditional DLS, the Nanotrac Wave II Q delivers an amplified optical signal back to the photodetector, resulting in superior measurement accuracy for measuring size and molecular weight of nanoparticle suspensions.

Providing unparalleled characterization results, the Nanotrac Wave II takes full advantage of the amplified optical signal, probe technology fixed at the cuvette interface, and advanced algorithms. From ppm to near finished product, the Nanotrac Wave II Q determines fast, repeatable, and sensitive measurements of particles ranging from sub-nanometer to several microns.

Even with a cuvette, Reference Beating increases the optical signal anywhere from 100 to 1,000,000 times compared to traditional DLS. Users can accurately measure single and multi-modal distributions across a broad concentration range.
FEATURES
Measures particle size from 0.8 to 6,500 nanometers
Simultaneously measure size and concentration
Cuvette error detection alerts
No blank measurement or prior knowledge of size distribution required – simply load cuvette and measure
Widest concentration range on the market from ppm to 40% w/v
Peltier temperature control device
Compliant with FDA 21 CFR Part 11
Compatible with 5 cuvette volumes:
Macro volume
Glass
Semi micro volume
Micro volume
Stainless steel / Sapphire
PRODUCT ADVANTAGES
No "A priori" knowledge of particle size distribution needed – simply load your material and hit RUN
Easy SOP set-up and administration, ideal for managing users across multiple shifts
Cleanliness of cuvettes and sample cells displayed, including alarms and error messages
Available in several translated languages
Extensive database
Compliant with FDA 21 CFR Part 11
Statistical analysis
Manually select dynamic viscosity value of material – ensures accuracy and consistency (according to Stokes-Einstein)
No set zero required – the blank measurement is built into the software
User gets notifications about the passing or failing of specifications
Live or recalled database trending plots
User-defined data reports and calculations
Multiple data export options