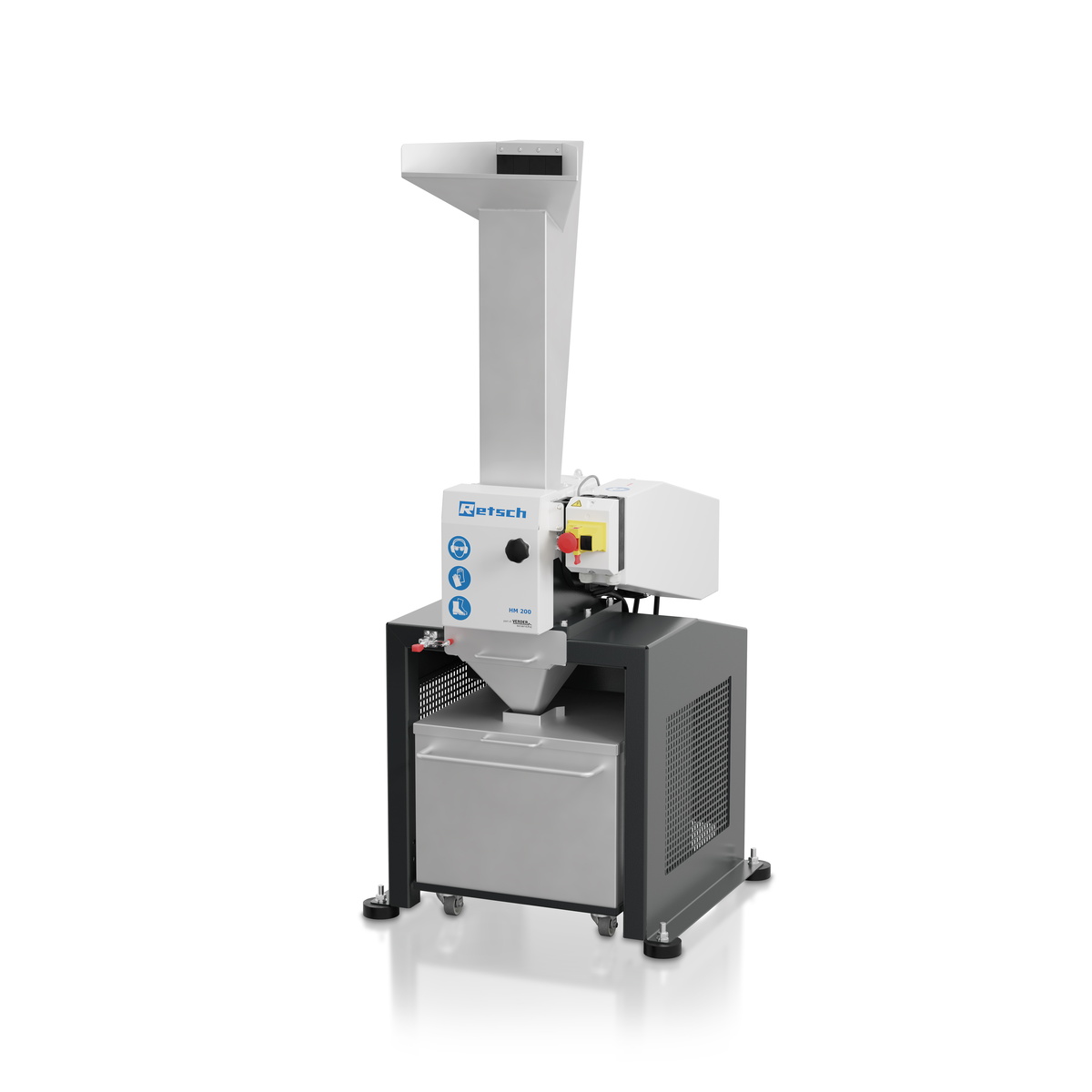 HAMMER MILL HM 200
Retsch | Sample Preparation - Inorganic, Sample Preparation - Organic
The rugged RETSCH Hammer Mill HM 200 accepts large feed sizes up to 100 mm which can be reduced to less than 0.8 mm, depending on the sample properties.

The mill is ideally suited for processing large volumes batchwise or continuously which ensures high sample throughput. Thanks to features like rugged design, easy handling and quick cleaning, the HM 200 is equally suitable for use in laboratories or pilot plants.
Benefits at a glance
Excellent crushing performance
Very high throughput of up to 1500 kg/h
Fixed speed of 3000 min-1
Sieve range from 2 - 40 mm
Feed size up to 100 mm, grind size < 0.8 mm
Easy access to crushing chamber facilitates cleaning
For batchwise or continuous grinding
Connector for dust extraction
The achievable final fineness of the sample depends on the material's properties. Hard and brittle materials can be easily crushed in the HM 200 down to particle sizes below 0.8 mm. The range of sieves with aperture sizes from 2 mm to 40 mm allows for perfect adaption to application requirements.

Tough, fibrous, or moist samples like plastic toys, wood or humid coal can be successfully crushed in the hammer mill when choosing a sieve with medium to large aperture size.