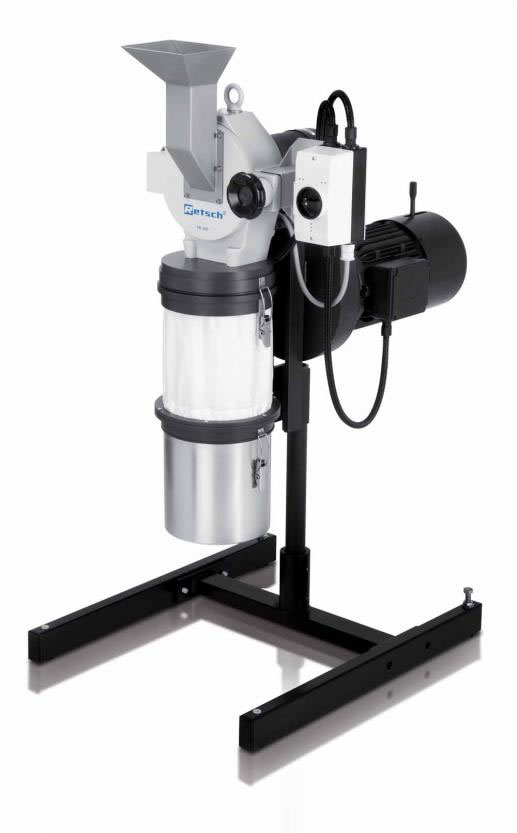 Rotor Beater Mill SR 300
Retsch | Sample Preparation - Inorganic
The Rotor Beater Mill SR 300 is suitable for coarse and fine size reduction, either in batches or continuously. It can process dry, soft, medium-hard, organic and inorganic substances.
Its high speed in comparison to the SR 200 allows a significantly higher throughput and fineness.
The SR 300 is intended for universal use: from sample preparation in laboratories up to preparing sample batches in pilot plants or production facilities. The grinding chamber, the feed hopper and the material inlet are completely made from high quality stainless steel.
Key Features and Specifications
Suitable for batchwise operation of larger quantities
Central locking device
Wide range of accessories including various collection and feeding systems, rotors and sieves
High final fineness
Exchangeable grinding and sieve inserts
Grinding chamber, feed hopper and material inlet and outlet of stainless steel
Optional grinding inserts 180° for grinding of hard-brittle materials by additional impact
Optional distance rotor to reduce frictional heat
Removable hopper for easy cleaning
Motor brake
Defined final fineness due to bottom sieves with aperture sizes from 0.08 - 10 mm
More Information